Commercial
Signs

and

Lighting
Design | Permits | In-House Fabrication | Sign Installation | Sign Maintenance | Sign Repairs
We are a full service sign company located in Morrisville Pennsylvania proudly serving the entire East Coast with custom storefront signage and lighting solutions. Our professional commercial signs and channel lettering team love to push the envelope with each new sign project we take on. From equipping our facility with the best fabrication equipment, along with team members you can count on to bring some of the coolest attention getting signs from concept to reality.
If you want a modern sign for your business or a unique sign to ensure that you stand out, contact us by calling 800-325-1874 or fill out the contact form below! No matter if you want permanent signage or maybe something a bit more temporary, SG Sign Company is your clear choice for custom business signs and graphics. WE FABRICATE ALL TYPES OF COMMERCIAL
SIGNAGE
Modern signs and graphics are an integral part of any business, serving both to advertise the company and to provide information to customers. From real estate signs to restaurant signs and storefront signs, there are many different types of commercial signage options to choose from in order to enhance your business and attract more customers. Each type of sign however, comes with its own advantages that will be dependent on your business goals.
Choose from rusted metal signs, metal light up signs, or precision laser cut metal signs made from aluminum sheeting, steel, or composite hybrid ACM paneling where thin durable aluminum sheets are pressed over a polycarbonate core making a very rigid sign board for simple way finding or flat panel branding solutions. Contact us for more information or for a FREE estimate on our custom commercial metal signs.
Need Installation Assistance? Our Team Of Professional Sign Installers Can Help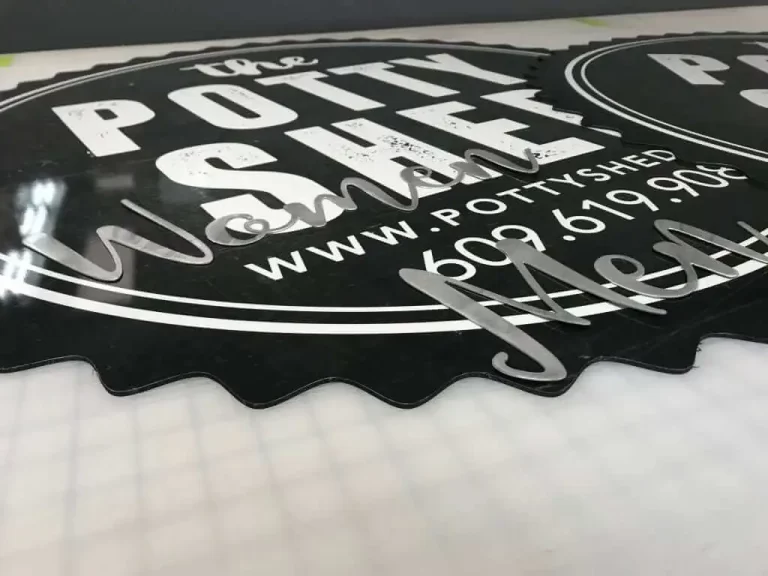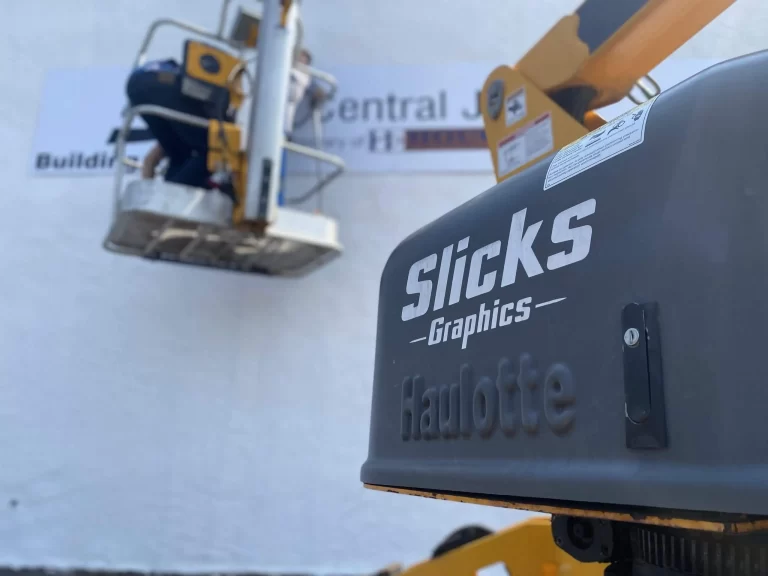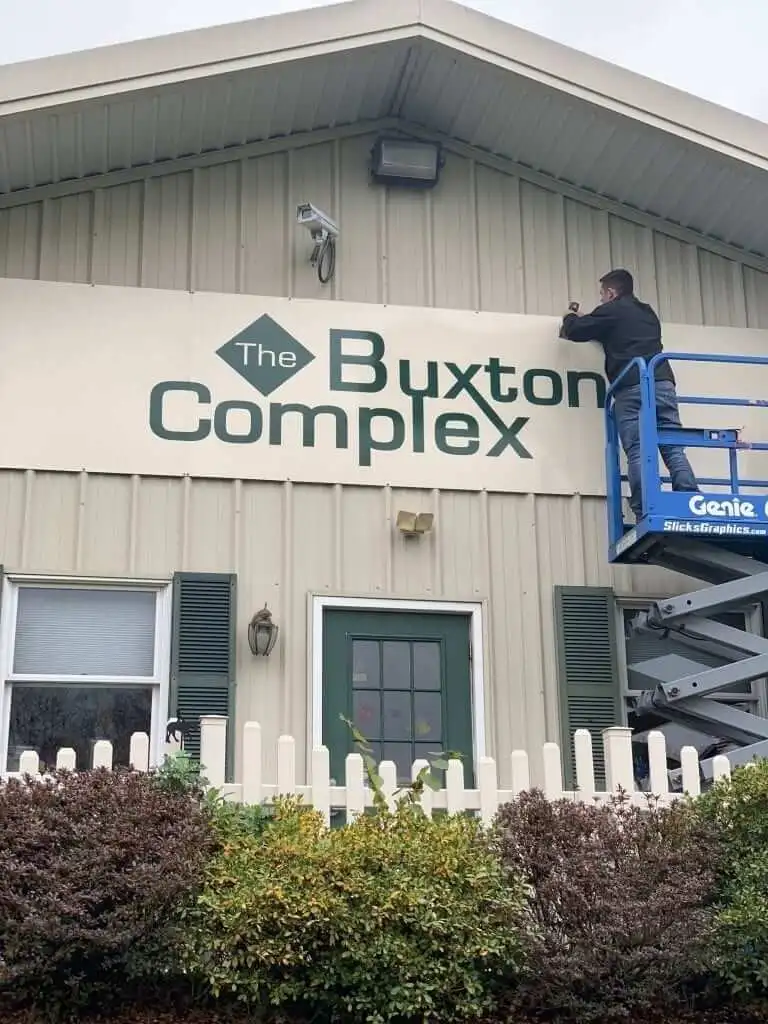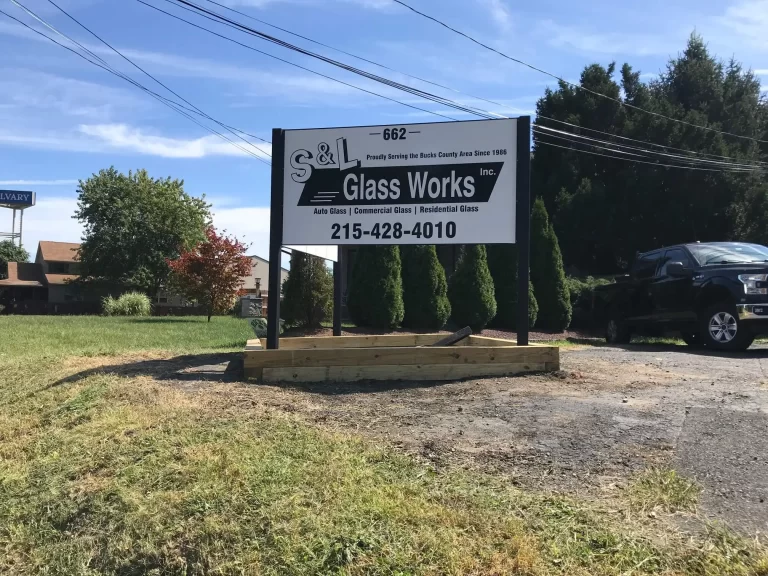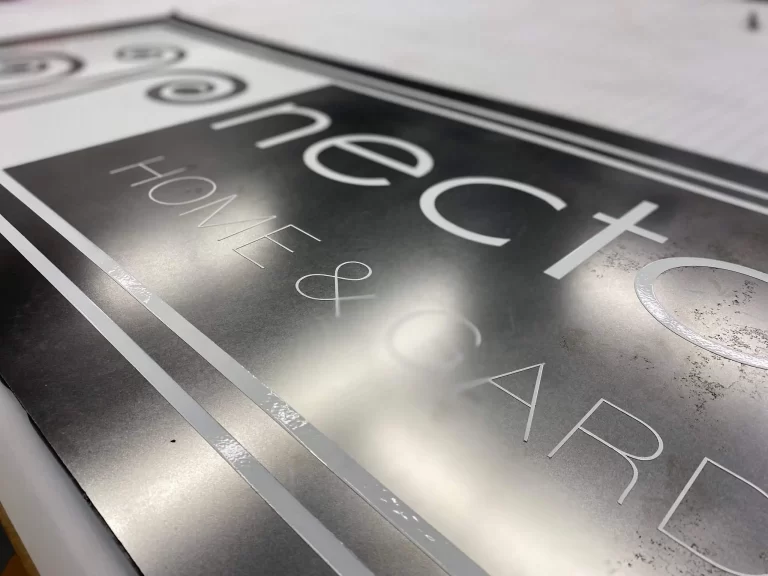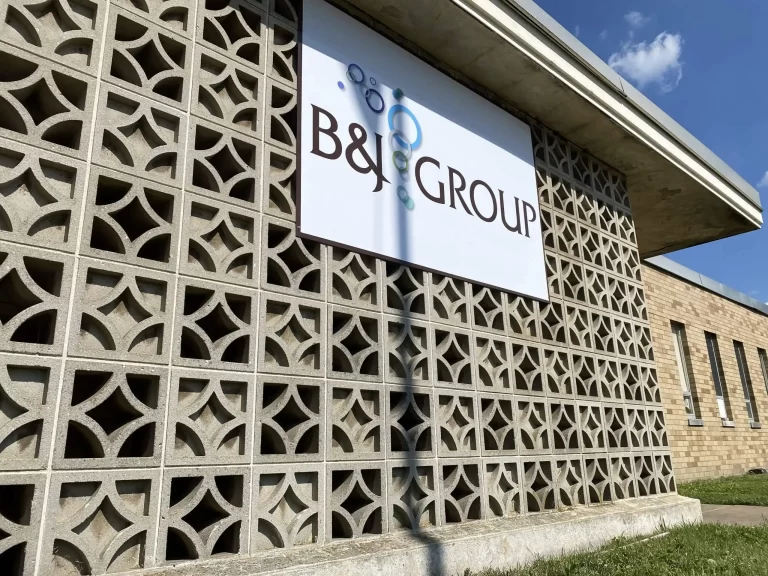 When it comes to commercial signage for your business there is nothing more high-quality and attention getting than custom pylon signs. SG is your go-to pylon sign company for modern pylon sign design, engineering, and custom post and panel sign systems fabrication in the greater Philadelphia area. All of our pylon signs are fabricated in-house with high strength steel and aluminum, which means these free standing advertising pylon business signs are not only eye-catching but always built to last.  Powered with Hanley's state of the art energy-efficient LED modules, the internally lit signs run on 12, 24 or 120 volt lighting systems that offer little to no maintenance.  We handle pylon signage design, permitting, fabrication and even installation completely in-house unless partnering with an outside engineering firm or contractor looking for production of business sign systems that already exist.  We offer ground surveys, digging and pouring footers, fabricating the footer cage with stud patterns, building the sign itself and installing the sign system for customers located throughout southeastern Pennsylvania and New Jersey.  Our sign installation department is equipped with OSHA compliant safety harnesses and late model boom lifts capable of reaching extreme heights and setting very large business sign systems in the ground.  If you are looking for a sign company capable of meeting tight deadlines, while maintaining a great deal of professionalism while on and off the job site, then you need to choose SG.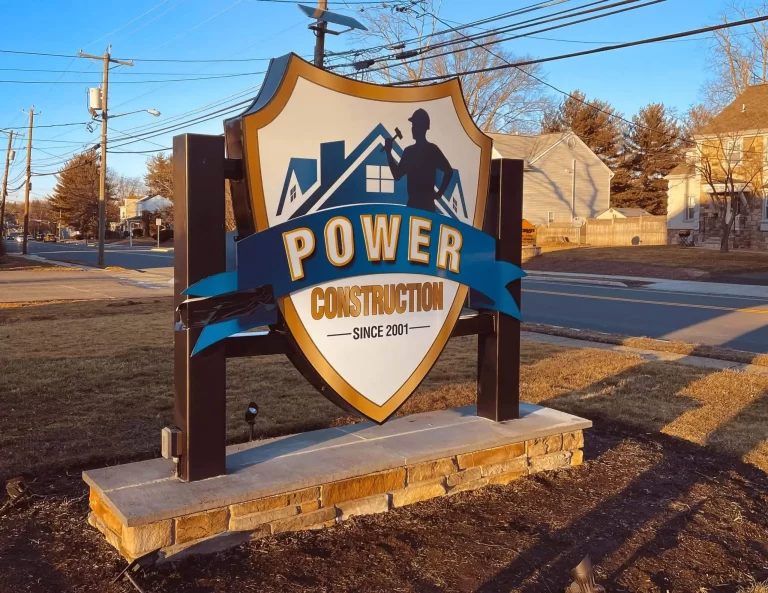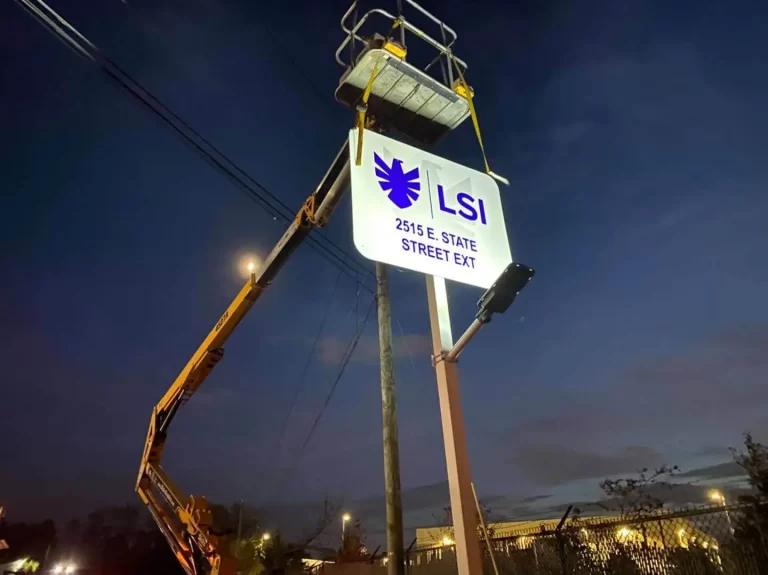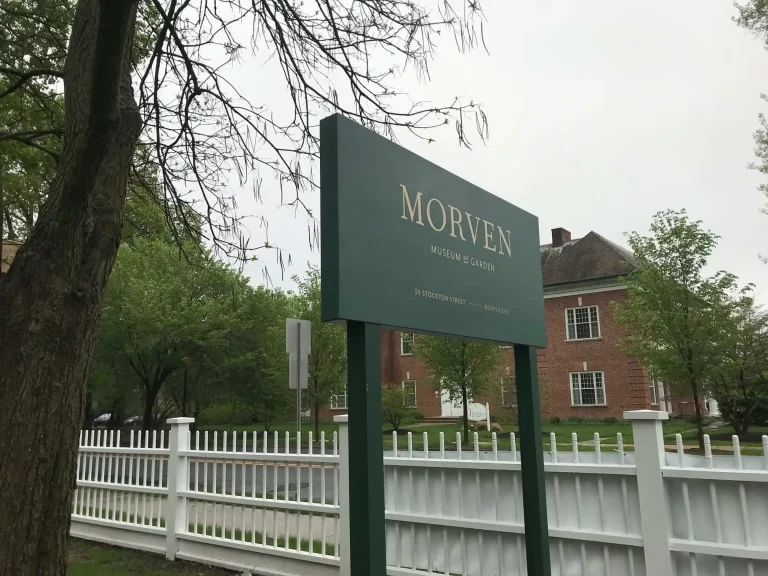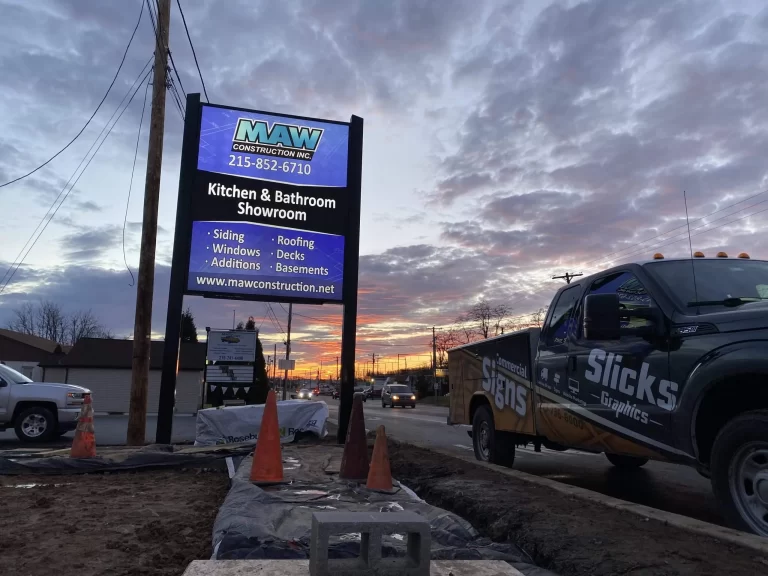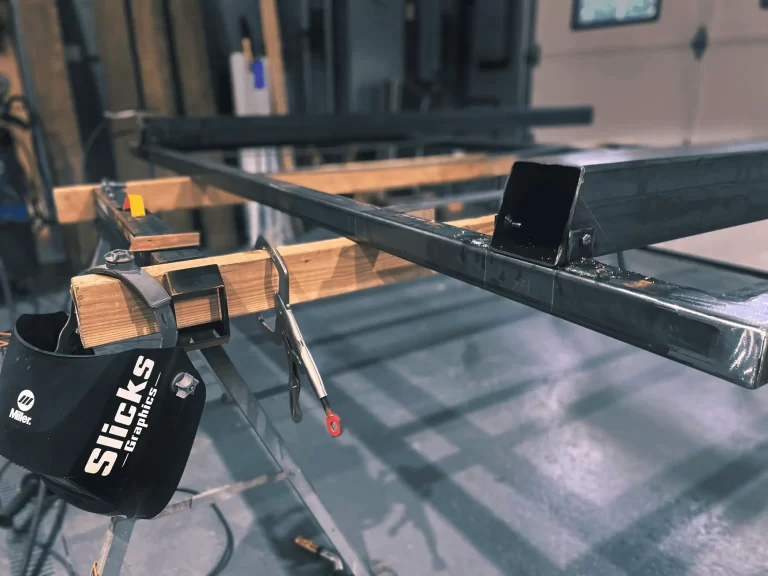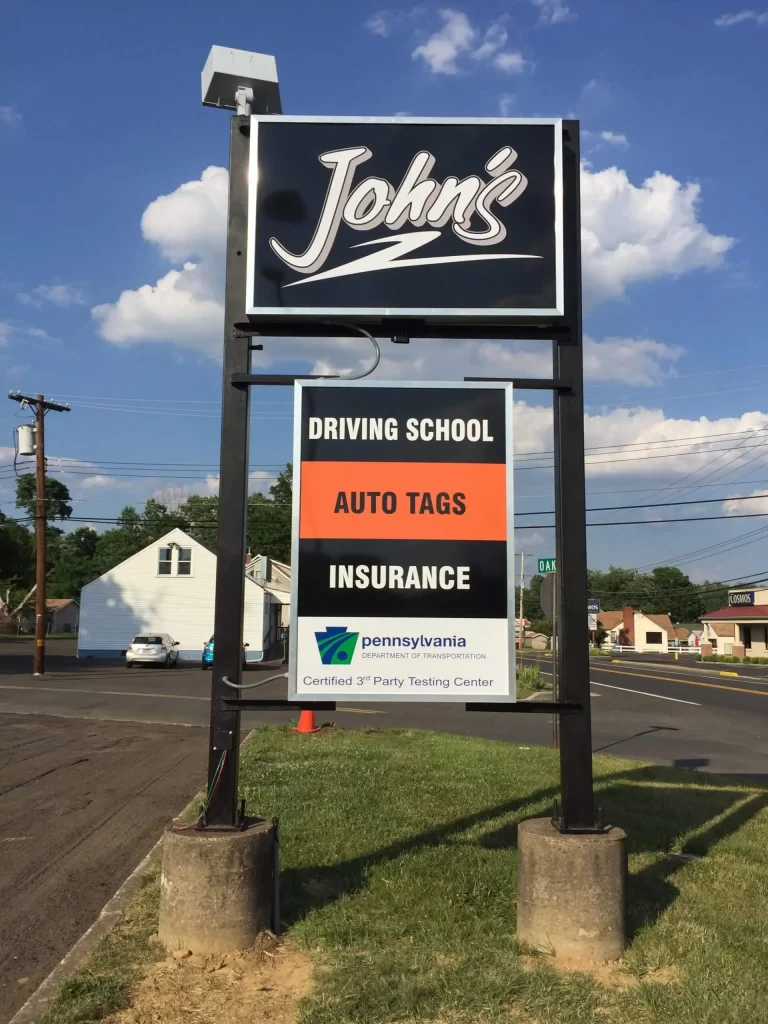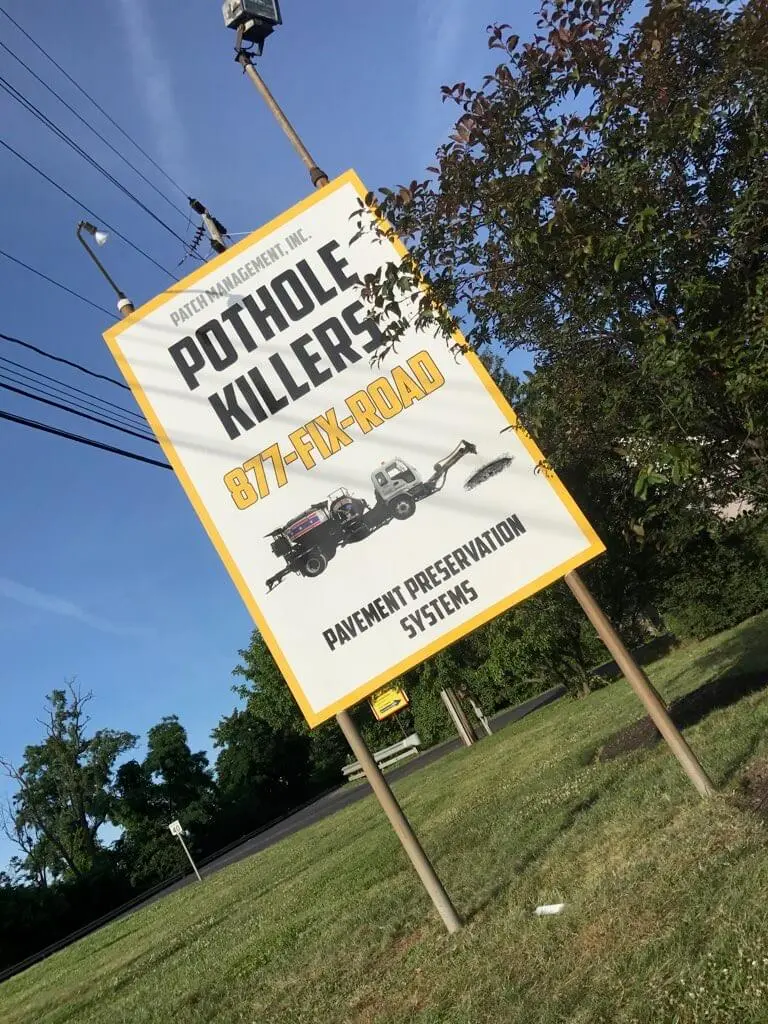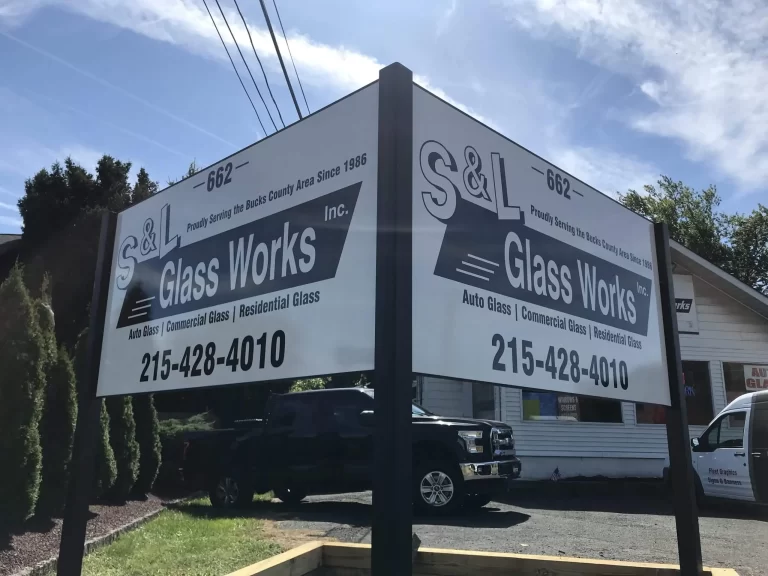 No matter if it's a sports bar sign or a sign for an education center – channel letter business signs offer a very attractive way to promote a business and to stand out. 
Using our top of the line channel letter bending machine we can manufacture almost any size up to an entire story tall with a depth starting as shallow as 1" up to more than 12" for high rise building channel letter applications; 4" thick aluminum letters routed on our CNC machine packed with super bright LED components from Hanley LED topped with translucent acrylic lenses.
Choose from flush mount letters, front glow, back glow, internally illuminated exterior signage, mounted to a raceway, mounted to a backer panel and more. Our channel letter signs are built with UL listed components and .040 aluminum sidewalls for smaller letters, while some larger will be cut from up to .125 aluminum sheeting. Retainers can be made with either plastic or aluminum upon special request.
If you are a business owner and have asked yourself "how much are channel letter signs" – contact us today for a FREE consultation!
Upgrade Your Older Channel Letter Signage With New LED Lighting & Lenses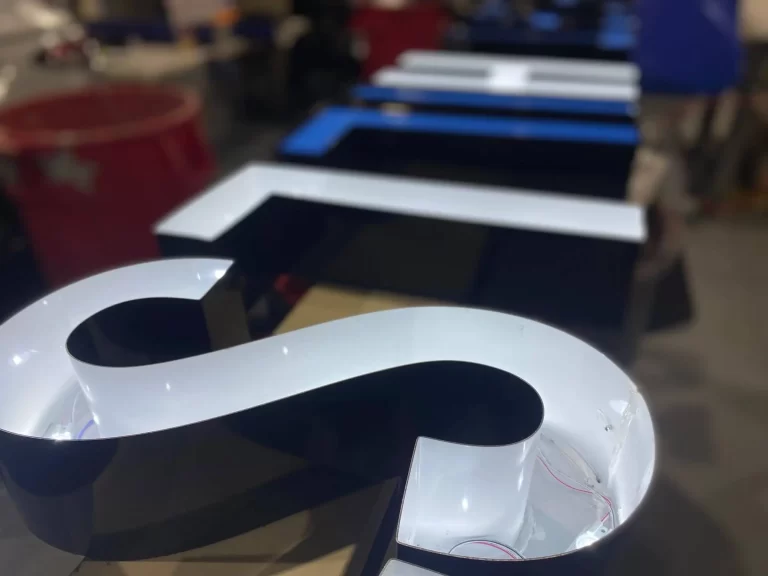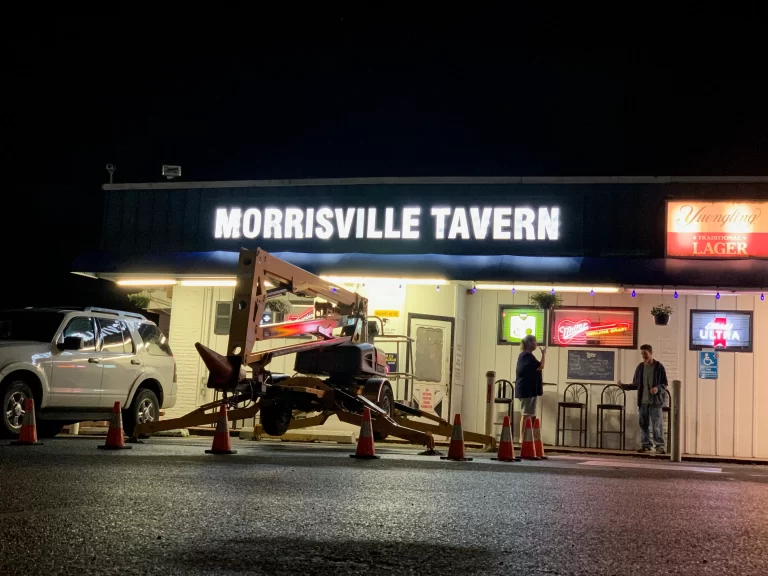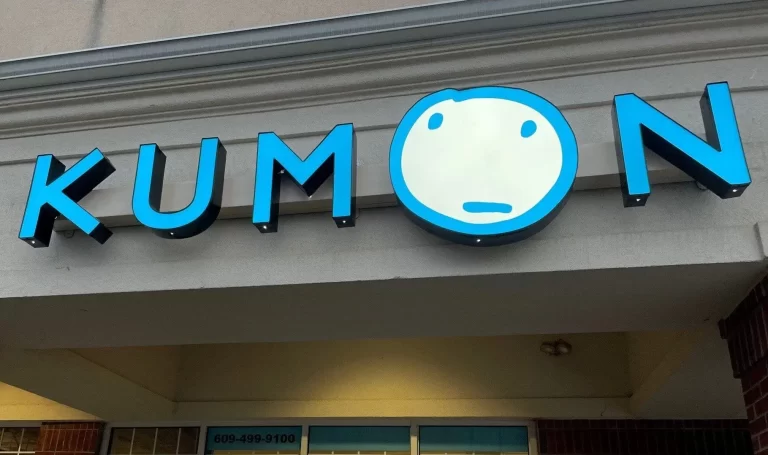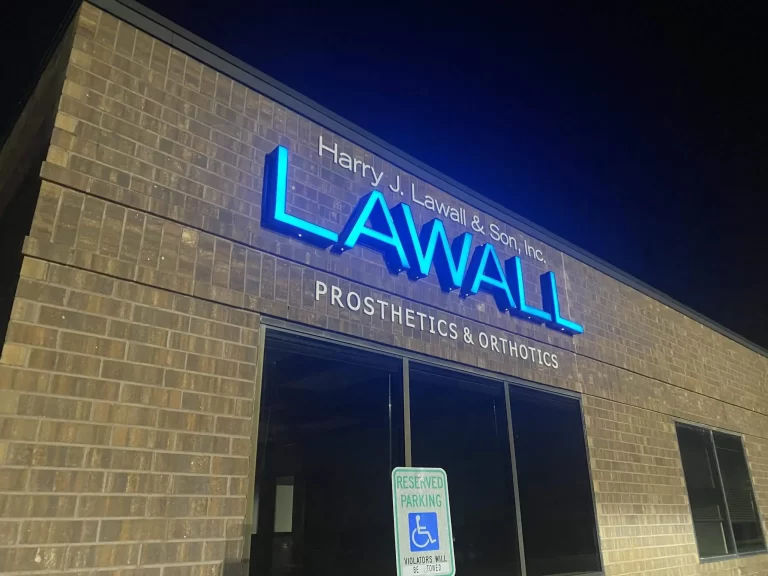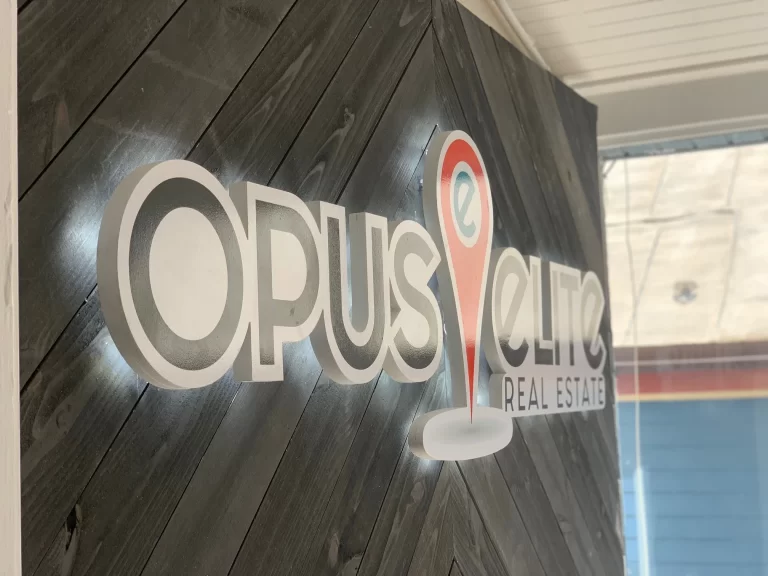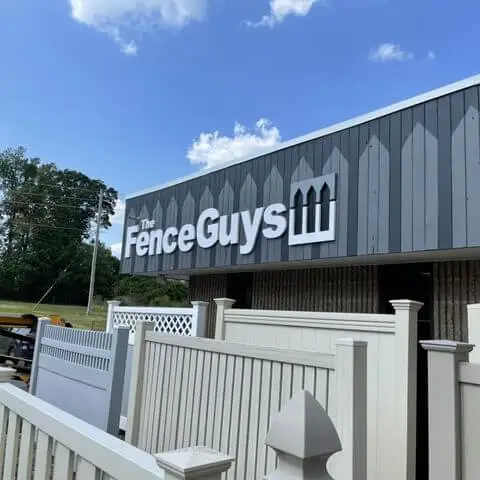 Halo lighting signage | Lightbox Signs | Cabinet Signs | Externally-Lit Signs | LED Conversion
An LED backlit sign with vibrant graphics are a great way to stand out beyond all hours of the day.
LED backlit signs are a very bright, energy-efficient alternative to traditional ballast lighting signage. Our backlit cabinet signs are made with high performance lighting components by Hanley LED and built from precision cut sheets of acrylic and poly-carbonate materials.
A SG Sign Company custom made sign for your businesses storefront will be ready to withstand the test of time in all weather conditions. The translucent films are made with cast vinyl materials by 3M & Brightline.
From halo illuminated signs to cabinets, we are able to fabricate the perfect fit for your business. If you are looking to upgrade your existing sign, we offer optional LED sign conversion and LED sign lighting retrofit services available as well.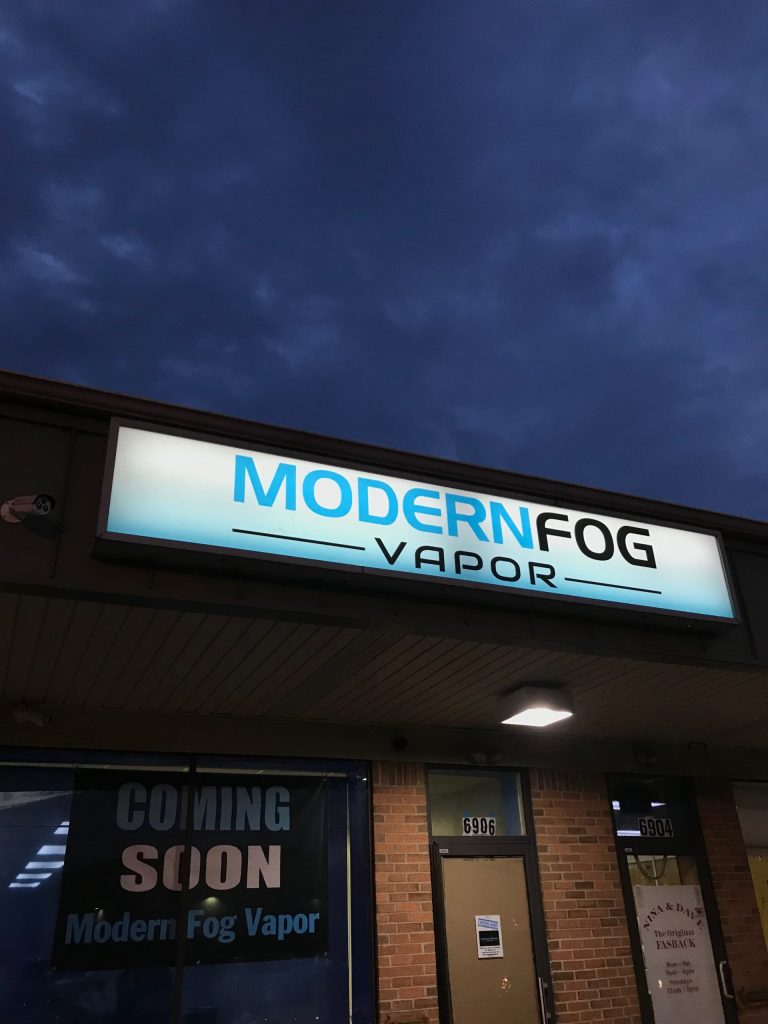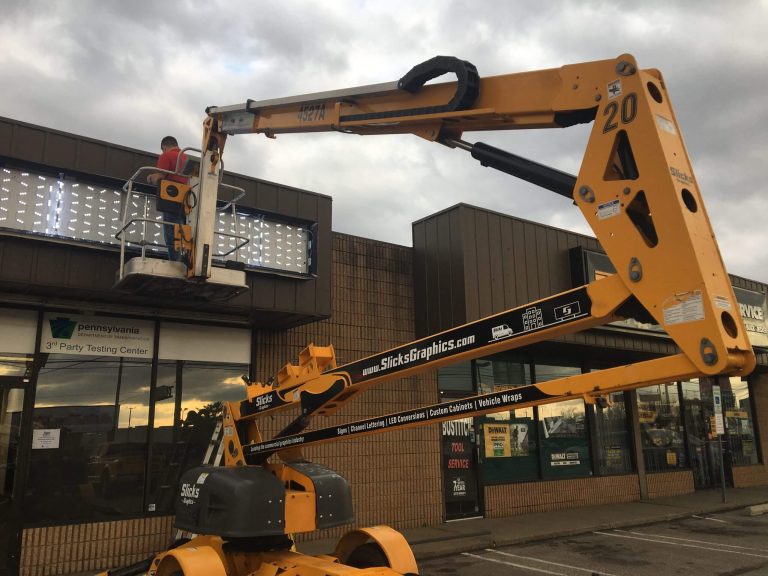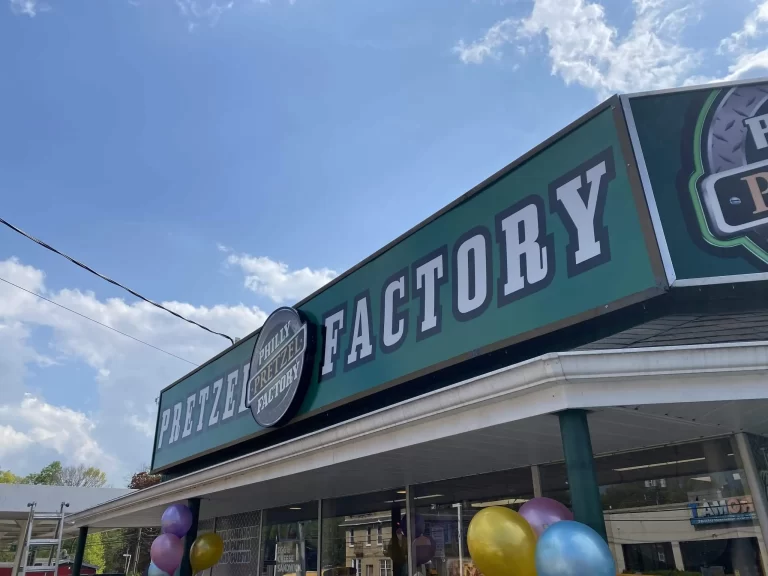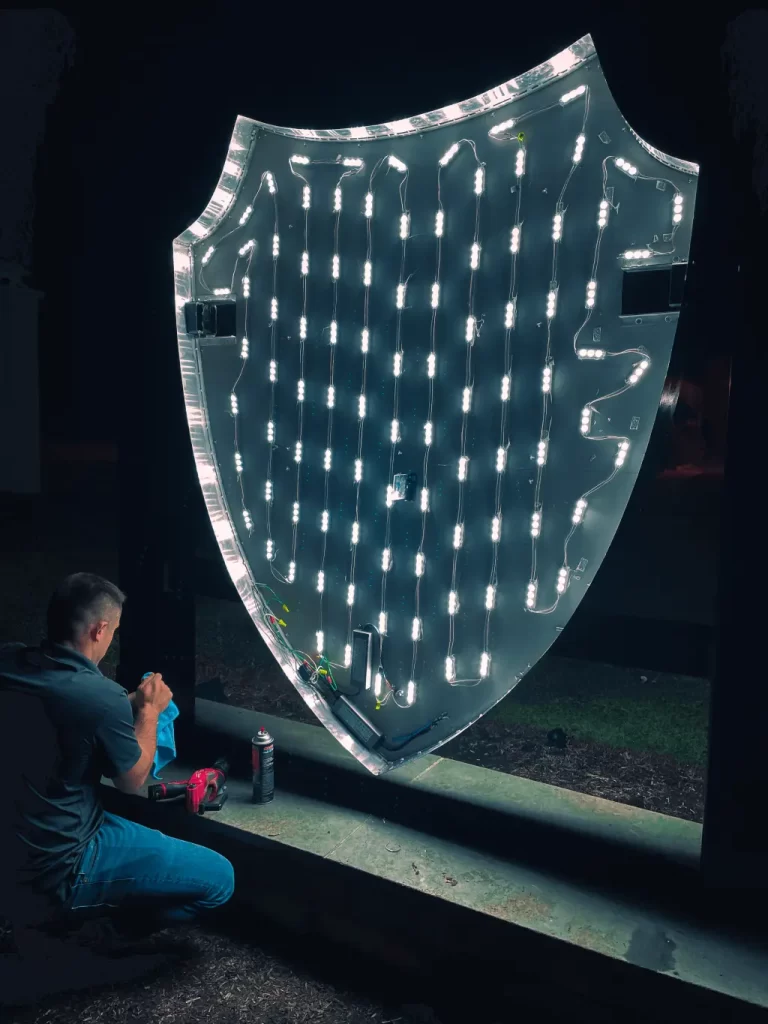 From monument sign design such as stone or brick monument signs to applying for sign permits, fabrication of the sign and its graphics, digging the footers and installing the monument signs, we offer and handle all of these services in-house.
If you are looking for creative monument signs for your business or a turn key solution for your next sign system, contact us today! 
Sign Maintenance Available On Older Monument Signs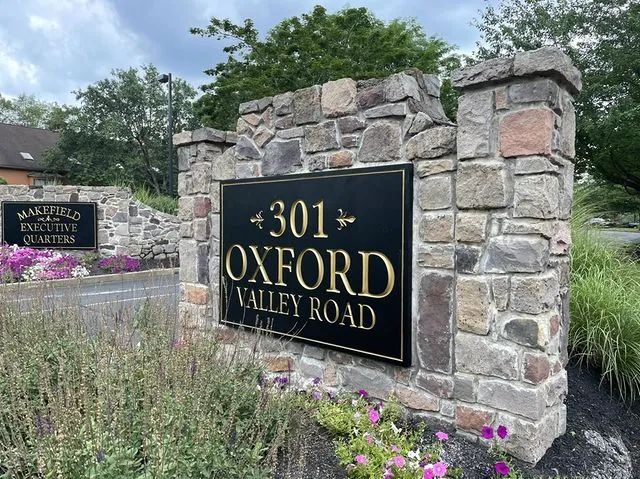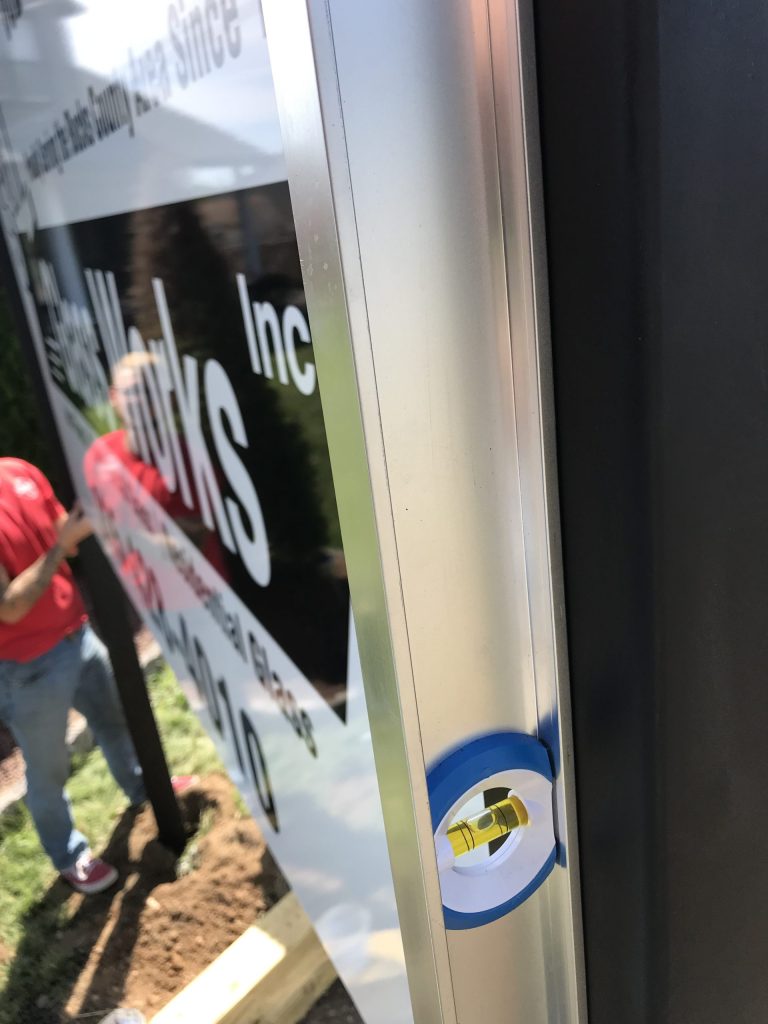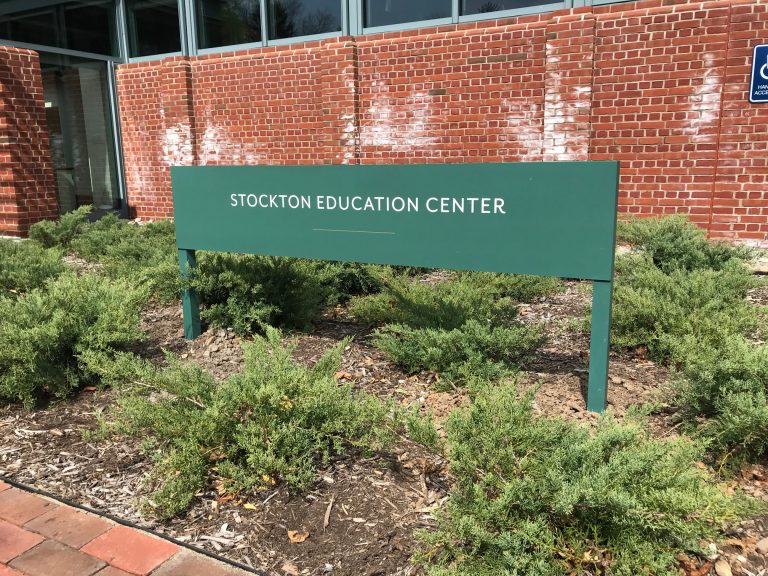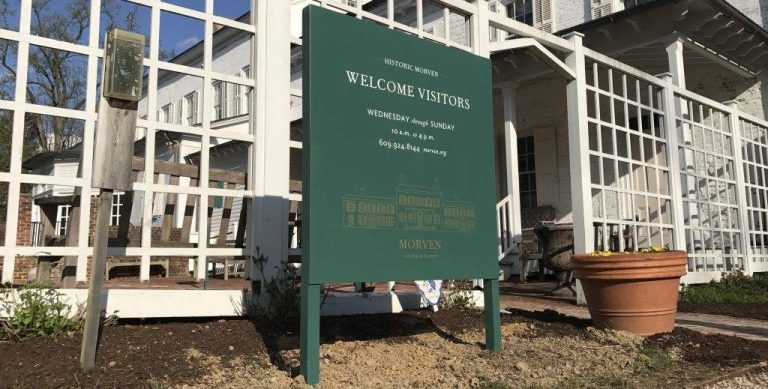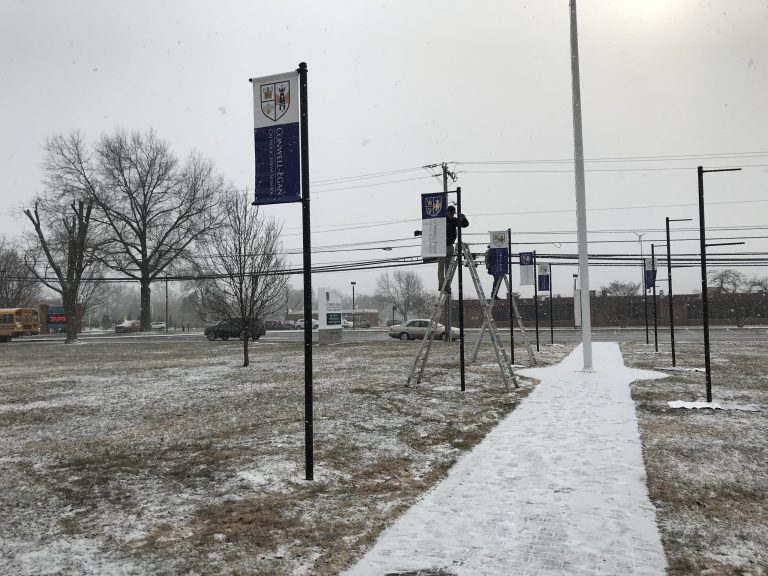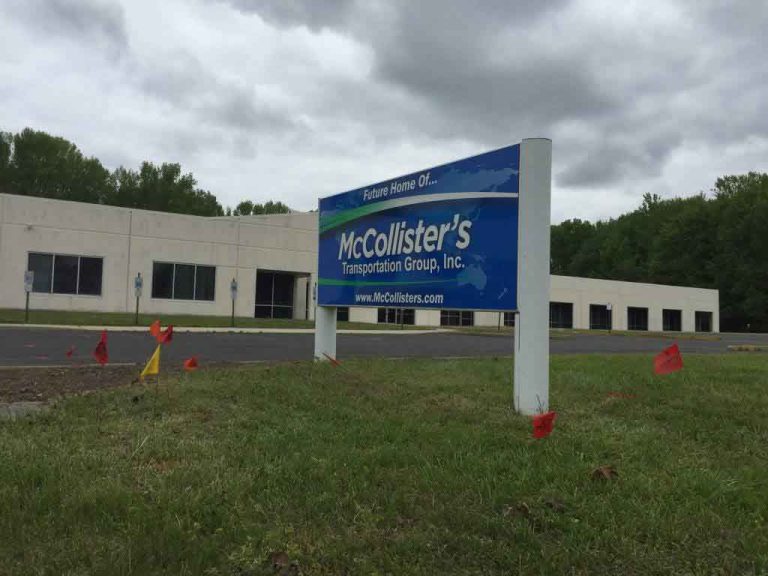 For almost 15 years, our family owned commercial sign company has always focused on fabricating affordable signs and building top signage for our local Bucks County community and absorbing challenges some of the competitors were just not up for. Such as building massive channel letters, or pylon systems that have no other choice than to hold up against extreme weather conditions.
My favorite part is the dedication of the entire team in delivering a reliable business sign system to each and every one of our customers whether a small vinyl skinned ACM sign panel, or a backlit pylon sign that takes an entire month to fabricate and install. 
Our equipment is state of the art, from our automated CNC machines, to our SDS Automation letter benders, welding equipment, high reach lifts and the safety gear required to be OSHA compliant. 
The members of our American signs and banners, fabrication, and installation department are true professionals ready to tackle any sign job both big or small for business owners, shopping centers, strip malls, communities, and government buildings located in Pennsylvania, New Jersey, Delaware and even some areas throughout New York.
– Craig Sanford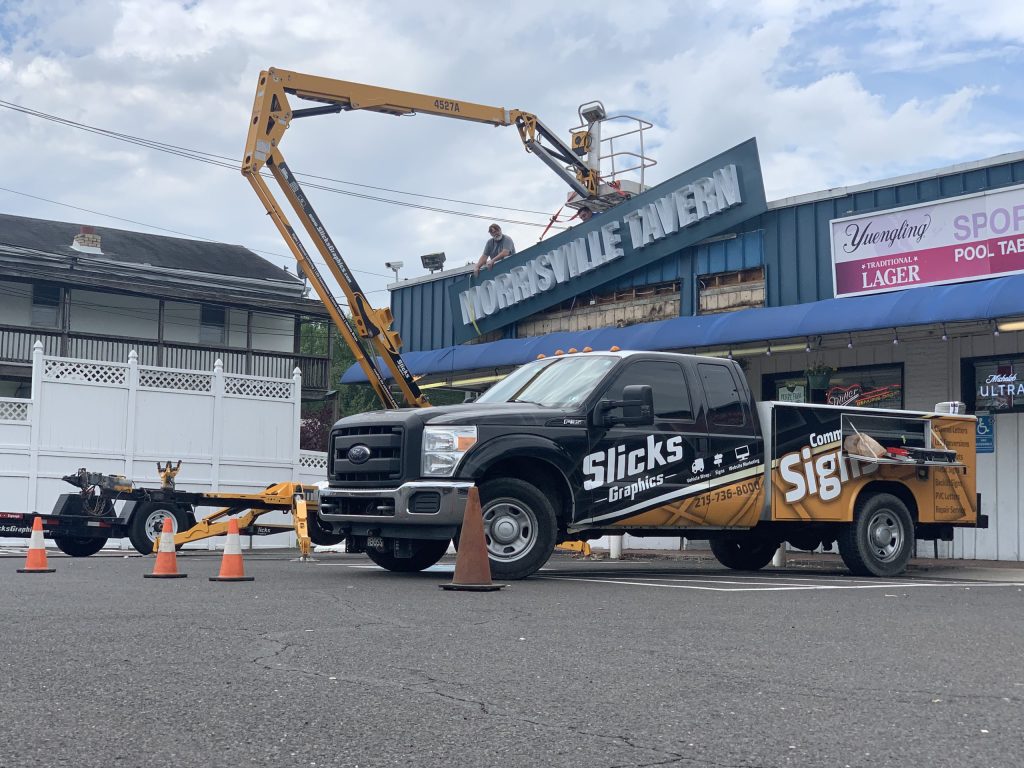 New Faces | Storm Damage | Sign Lighting Repair | LED Sign Repair
Need a repair on an already existing sign? Need a sign company to help you with an old sign restoration? Have you been looking for a reputable sign removal company but just can't seem to find one that fits your budget?
We offer LED sign conversions, sign repairs for damaged faces, sign restoration, structural repairs, lighting upgrades or replacements, sign maintenance, and more.
5 Different Types Of Commercial Signage To Benefit Your Business and Brand
One of the first types of signage that most people are familiar with are pylon signs. Pylon signs are those tall, freestanding signs that are often utilized by businesses and gas stations on busy roadways. Pylon signs are beneficial for businesses because they are highly visible and can be seen from a distance, even at night since pylon signs also have numerous ways they can be illuminated. If your business is located on a busy road and you're looking for a way to increase your business's visibility, pylon signs are always a great option.
Monument signs are freestanding signs that are typically used to identify a business or landmark. Monument signs are usually made from long lasting materials such as stone, brick, or metal, and they can be quite large and impressive. Monument signs are an excellent way to make your business stand out from the competition by giving it a level of sophistication that cannot be achieved by other types of signage. If you are looking for a way to improve your visibility and brand awareness, then a monument sign may be the perfect solution for you.
Channel Letter Signs are a type of signage used commonly for storefronts. They are three-dimensional letters that are usually illuminated, making them highly visible even at night. Channel letter signs can be made from a variety of materials, but they are most commonly made from aluminum. This makes them very durable, meaning they will last for many years with minimal maintenance. Additionally, channel letter signs can be customized to match your brand identity. You can choose the colors, font, and size of your channel letter sign to ensure it is in line with the rest of your marketing collateral. channel letter signs are an effective way to promote your business and attract customers, making them a worthwhile investment for any business owner.
Vehicle graphics and Vehicle wraps for advertising are also a great way to promote a business, and they can be seen by potential customers even when they're not actively looking for a particular product or service. 
Finally, custom wayfinding signs are essential for any businesses that has a large location, multiple locations, or receives a lot of foot traffic. Exterior and outdoor wayfinding signs as well as interior wayfinding signs will help customers navigate their way around the premises with ease. 
Ultimately, the type of signage that is right for a particular business will depend on your company's needs and budget. But with so many options available and our personalized services, we will be able to find a perfect fit for you and your business. If you are in need of a unique sign for your business, sign repairs, or even an LED conversion to make your current sign more energy efficient contact SG today!
From complete sign fabrication to business sign removals, repairs, creative indoor signage, and LED conversions, SG is your go-to sign company in the Bucks County area for high quality signs and professional installation services. Serving business in the Levittown, Newtown, Yardley, Morrisville, and greater Philadelphia area as well as nationwide.
Contact SG Sign Company today for a unique and memorable sign!