Aluminum letters routed on our CNC machine packed with super bright LED components from Hanley LED topped with translucent acrylic lenses. Choose from flush mount letters, front glow, back glow, mounted to a raceway, mounted to a backer panel and more. 
Channel letters offer a very attractive way to promote a business and can be manufactured almost any size up to an entire story tall with a depth starting as shallow as 1" up to more than 12" for high rise applications.  Our signs are built with UL listed components and .040 aluminum sidewalls for smaller letters, while some larger will be cut from up to .125 aluminum sheeting.  Retainers can be made with either plastic or aluminum upon special request.
In-House Design | Permitting | New Construction | Installation and Repairs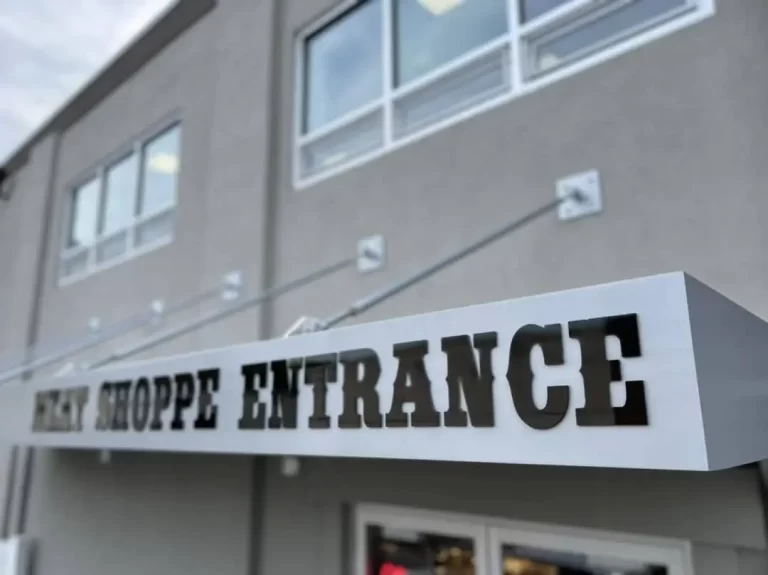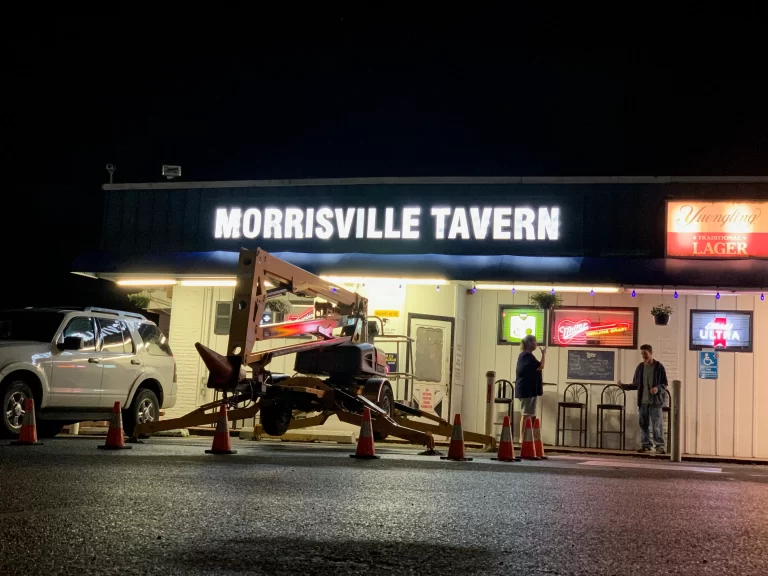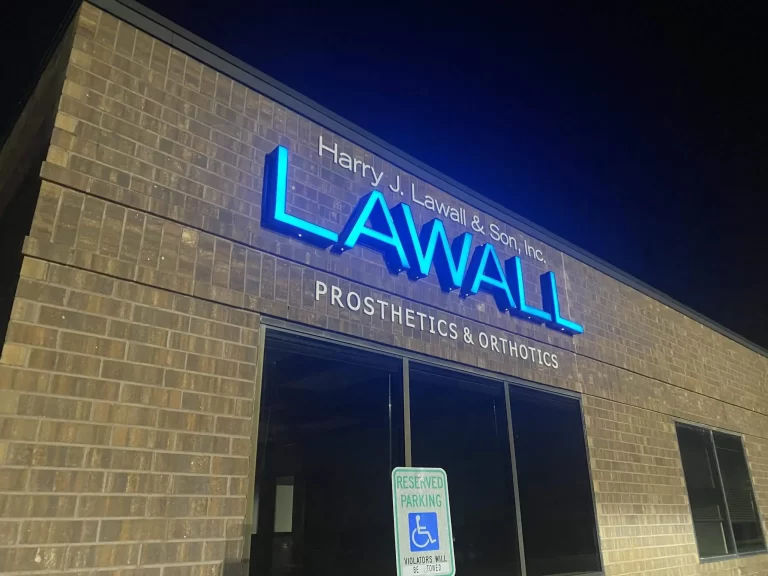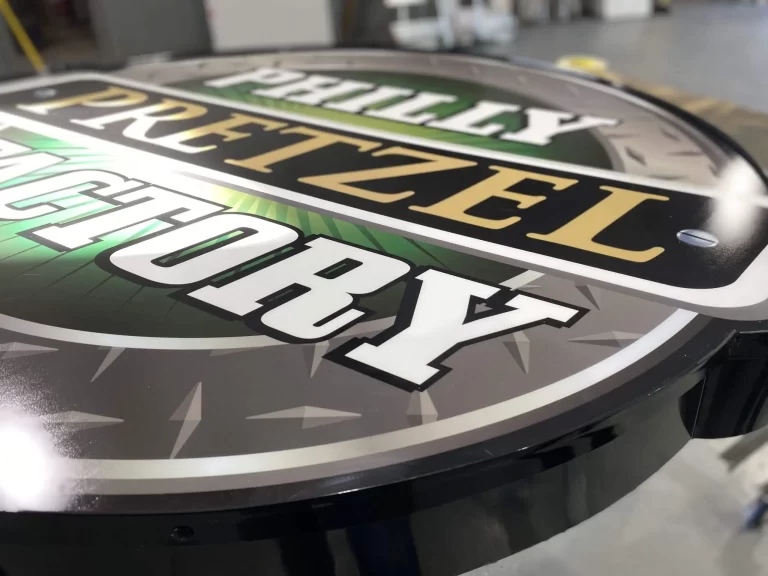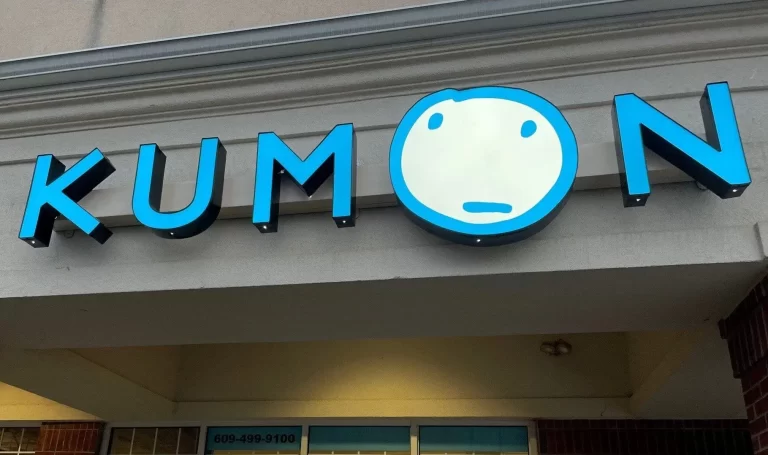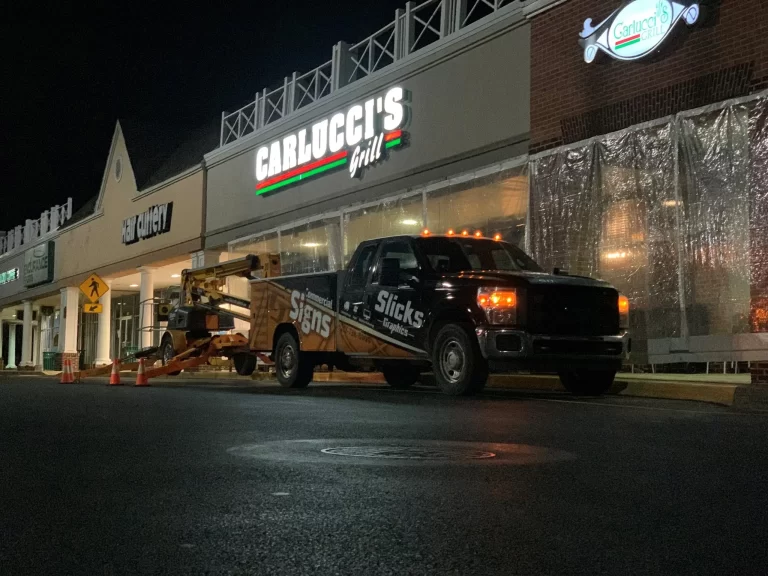 What Are
Channel Letter Signs

?
Channel letter signs, also referred to as "routed lettering", consist of separate letters or shapes that are three dimensional, can be lit or unlit, and usually are made with aluminum and acrylic or poly-carbonate materials. Nowadays, most lit channel letter signs make use of LEDs which are far more energy efficient and brighter than neon lighting. Channel letter signs will make an immediate impact on anyone who sees it. Lots of business embrace this type of signage including restaurants, stores, malls, and gyms. They fit in just about anywhere and can even be used inside a building, as they come in a variety of styles and colors – the possibilities are endless.
From day one you will enjoy working with our friendly designers as they begin illustrating an attractive new sign. 
Permitting is something you may or not need our assistance with, but know we are here to help.
Our sign fabricators love what they do and run some of the coolest state of the art CNC machines, benders, welders and printers delivering a truly impressive finished product.
Finally, our installers will bring your new sign to the job site and install with the most careful hands backed by an abundance of reliable lift equipment and tools designed for the job.
We are focused on providing high quality signage systems to businesses nationwide.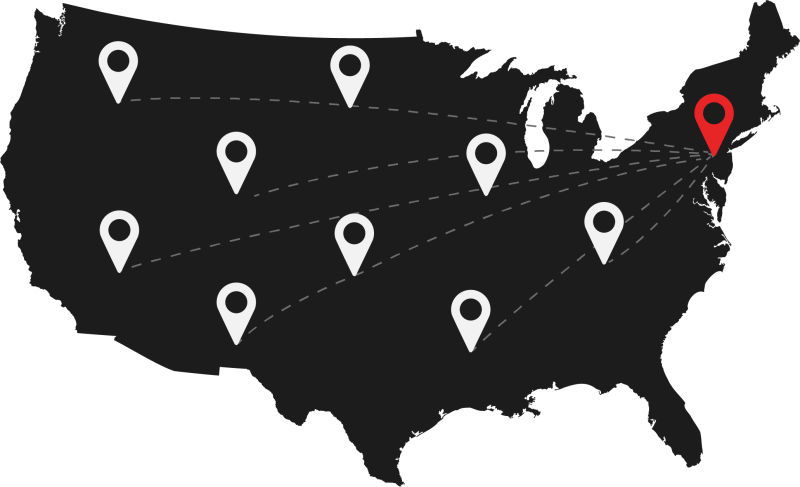 Types Of
Channel Letter Signs
Front and Back Lit Channel Letters
Back-lit channel, face illuminated, or standard channel letters are the most popular type of channel letter sign. The backing and return are made of aluminum or another type of sheet metal and is fitted with an acrylic or poly-carbonate face, usually colored with a translucent film, as well as fitted with a trim cap. This allows the light to shine through only the front of the sign which brings maximum visibility to your storefront or building at night, able to be from the street by passing drivers.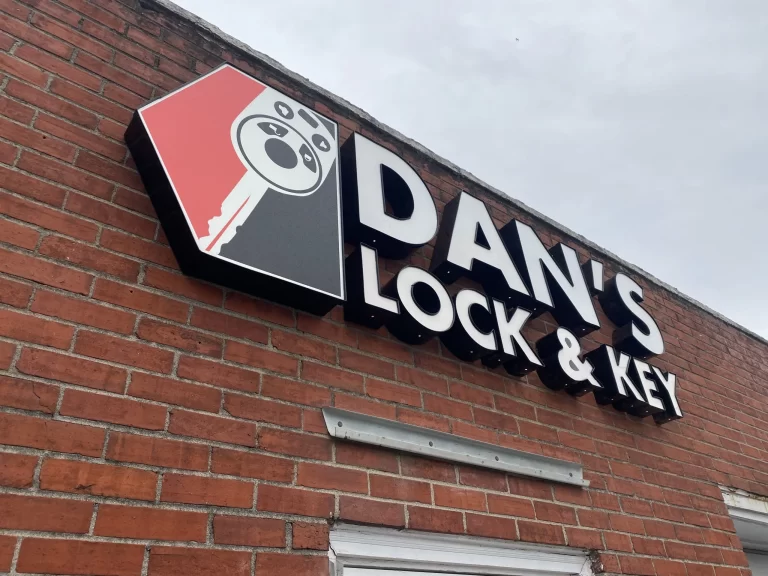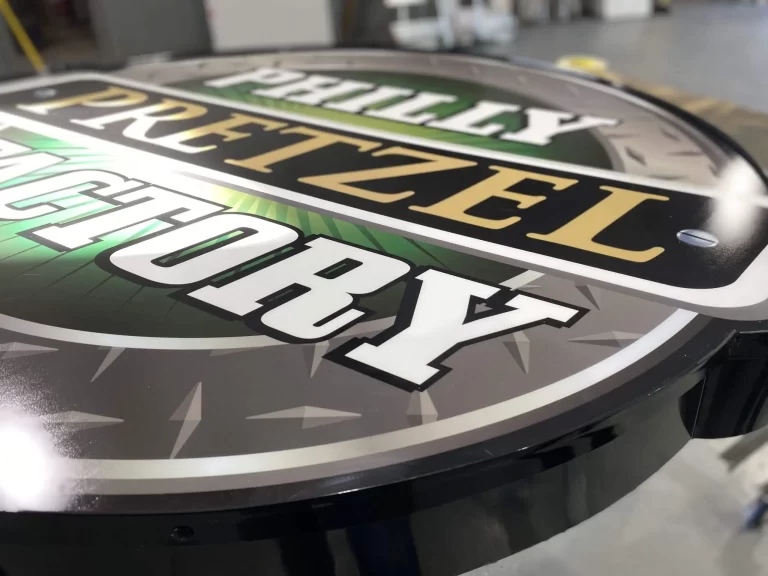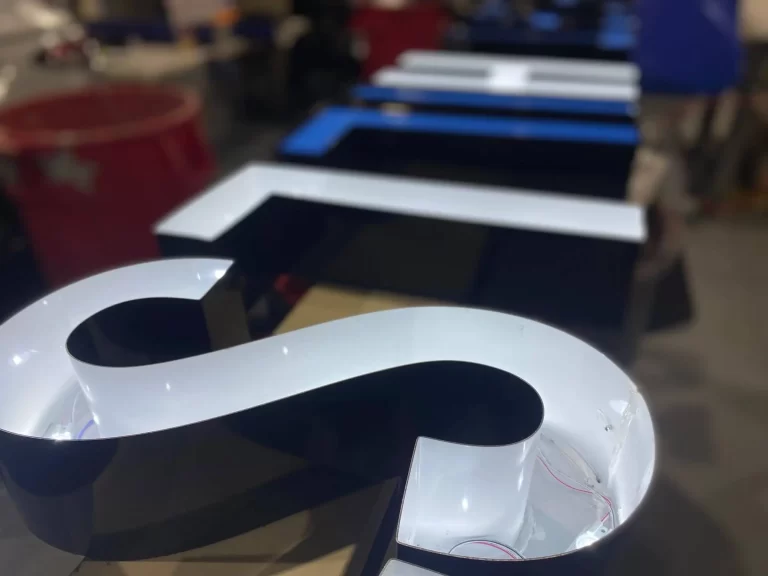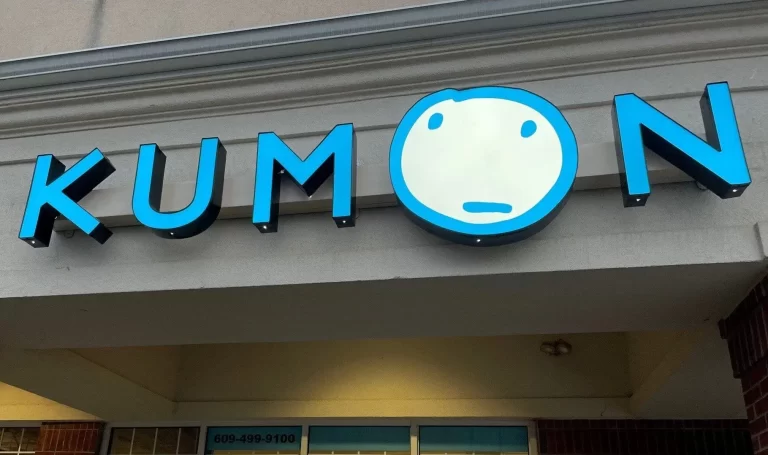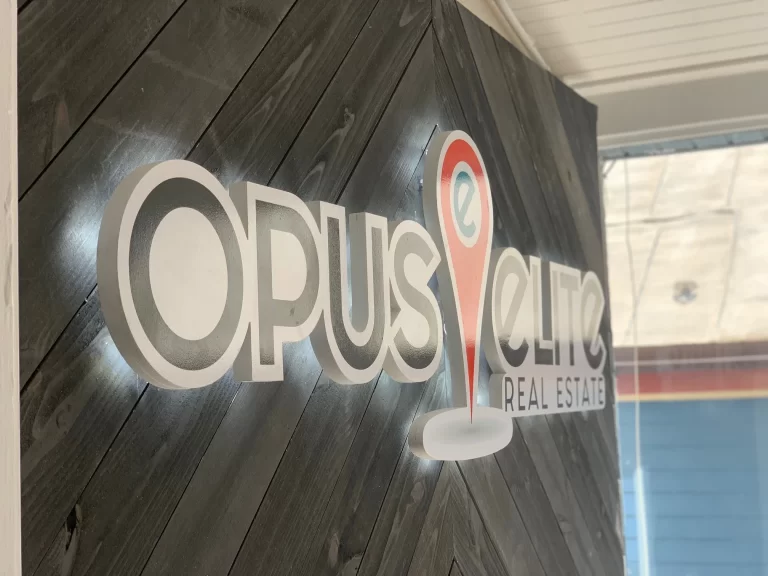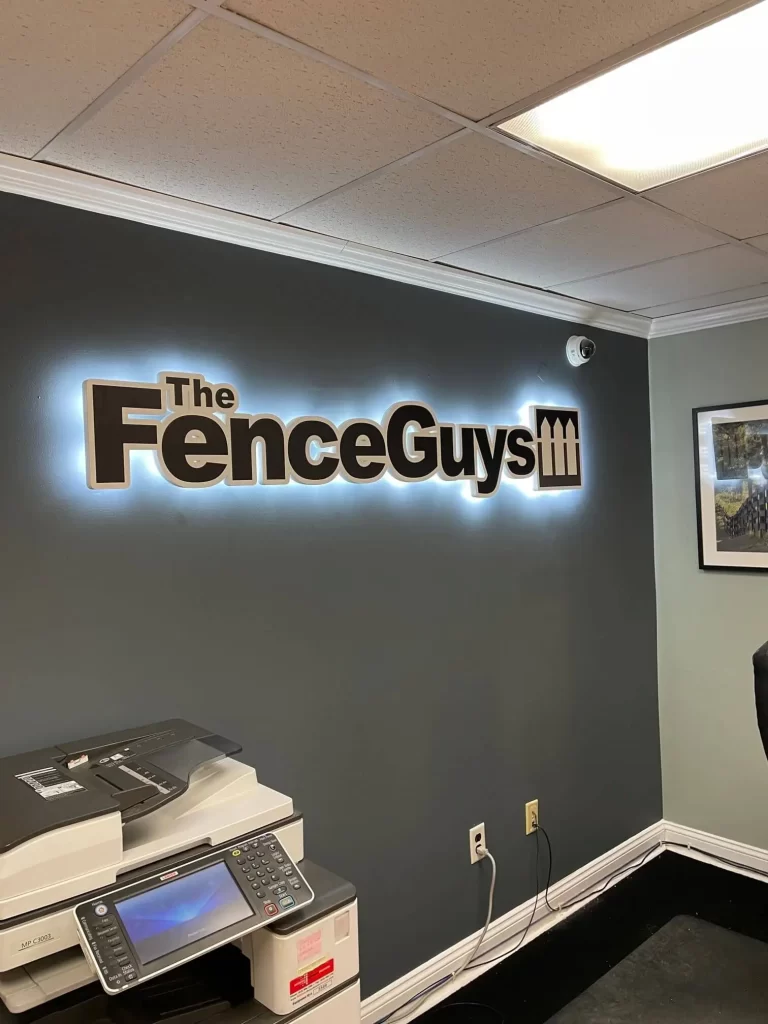 HALO ILLUMINATED CHANNEL LETTERS​
Halo lit channel letter signs, also known as reverse lit channel letters, are essentially the opposite of front-lit signs. The backing of the sign, instead of an opaque aluminum, is made from a clear acrylic so that light can shine through it from behind. The channel letters themselves are raised away from the facade so that light can shine through and diffuse. The face is then fitted with aluminum so that no light can shine through the front. This type of lighting is very professional and clean and therefore very suitable for sophisticated or corporate businesses.
How Are
Channel Letter Signs

Mounted?
Depending on your budget, the style of the channel letter, and the size, you may want to consider the pros and cons of each mounting option.
A raceway mount is a metal box that the channel letters sit on that houses all the electrical wires and power supply for each letter. This is the least invasive mounting option, as fewer holes would need to be drilled into the facade of the building itself. This is also the cheapest option, however, it might not be the most visually appealing choice depending on the overall design.
A backer mount is similar to a raceway mount, but it has some key differences. It's not just a metal box that runs along the length of the channel letter characters, but rather is a panel or cabinet larger than the whole design that sits behind the entire set. Like the raceway mount, it houses the electrical wires and power that is supplied to each individual character. These backer mounts can be fashioned into different shapes from a flat rectangular panel to a backing that follows the curvature and shapes of the channel letters.
Flush mounts are installed directly onto the façade of the building. This method requires no extra panels or boxes for the letters to be attached to. Because there are no boxes to discreetly house the wires, the power source must be housed behind the building's wall or façade. While this is the most expensive option, this clean and unhindered look might be what best represents your brand. If so, then it is well worth the investment.
Channel Letter Sign
Repairs
Sign Removal | Sign Repairs | Sign Installation Services
Are you in need of Commercial Sign repairs? Want to convert your current sign to more energy efficient LEDs? SG Sign Company Can Help!
If you have already existing backings and returns but need new faces on your channel letter signs, SG Sign Company is happy to do repairs and replacements for you. Whatever component your signs may be missing, we'll replace for you. If you suspect damage or wear in your channel lettering sign, contact us today so we can begin repairs as soon an possible.