Design | Fabrication | Installation | Maintenance | Repairs
Pushing the envelope with each new sign project we take on by equipping our facility with the best fabrication equipment along with team members you can count on to bring some of the coolest signs from concept to reality. Pylon Signs Boost Visibility To Your Business
A pylon sign is a freestanding sign that is often used to advertise businesses and organizations. Pylon signs are usually tall and slender, making them highly visible from a distance. They are typically made of metal or plastic, and some pylon signs even include lights or digital displays. Pylon signs are often found near highways or other busy roads, as they are an effective way to grab the attention of passing motorists. In addition to advertising businesses, pylon signs can also be used to display directional information or public service announcements. Regardless of their purpose, pylon signs are an iconic part of the landscape in many communities.
If you're looking for a professional sign company in NJ or PA, SG Sign Company is here to help.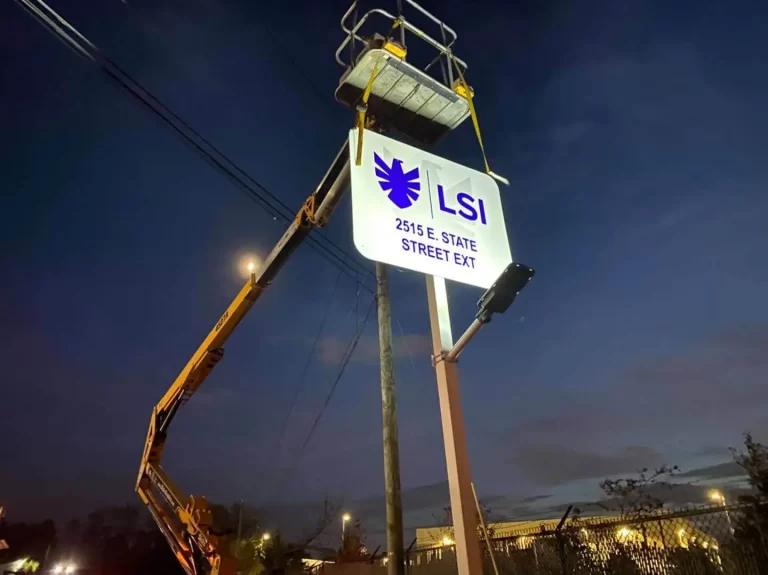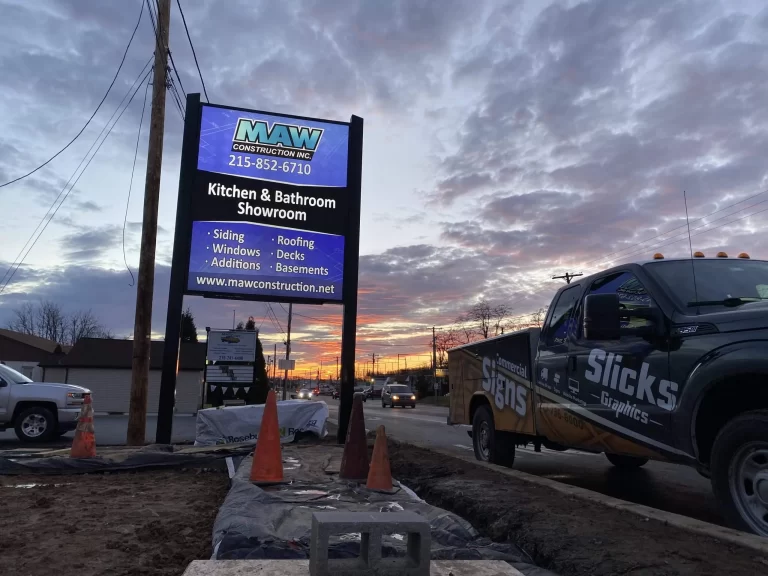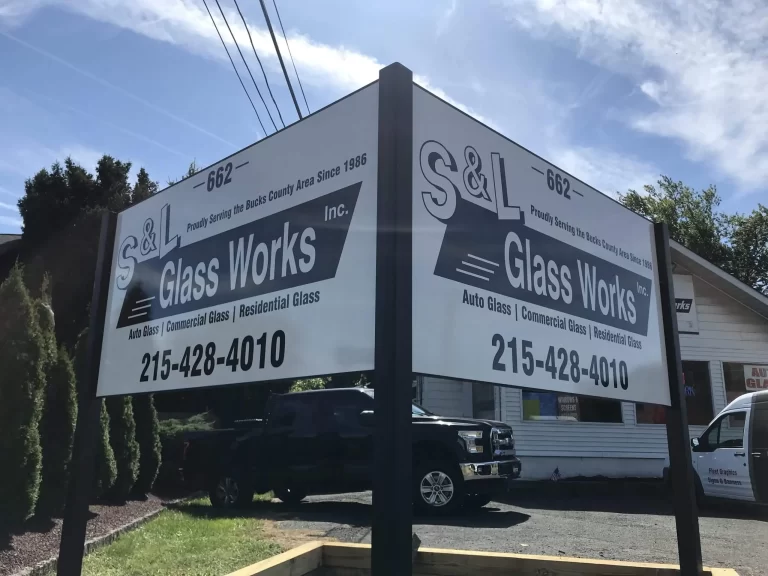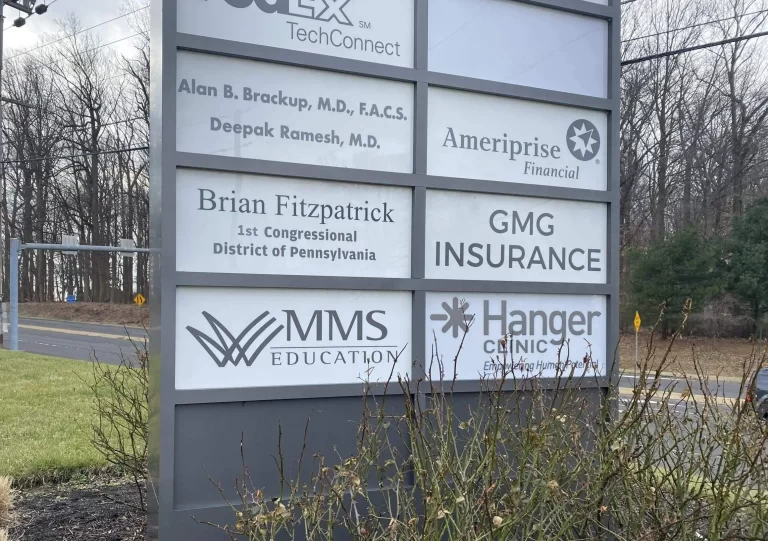 We are focused on providing high quality signage systems to businesses nationwide.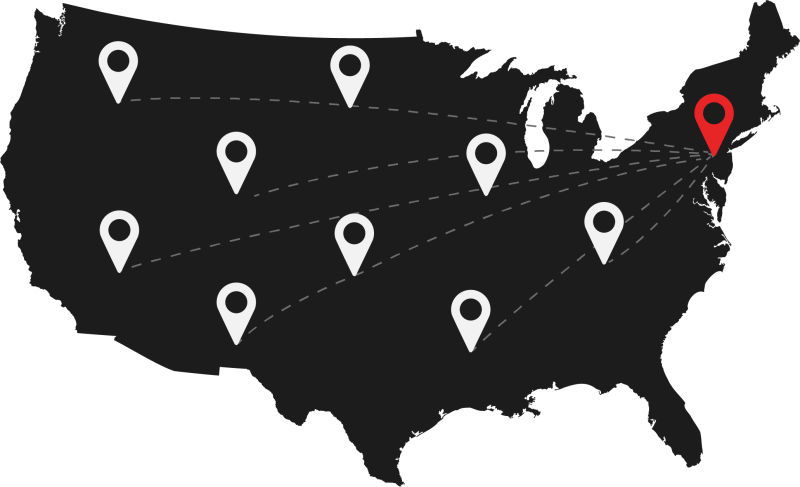 Custom LED Backlit Signs and Graphics
A quality pylon sign is important for any business wanting to attract customers from the road. But with so many sign shops out there, how can you be sure you're getting the best possible design for your money? Look no further than SG. We specialize in modern pylon sign designs, and our experienced sign fabrication team will work with you to create a custom sign that reflects your brand, is memorable, and catches the eye of your potential customers. We use only the highest quality materials and latest technologies to produce our signs, so you can be confident that your SG made pylon sign will be durable and long-lasting. Our competitive prices mean that you can get a high-quality sign without breaking the bank. We're want to help you create a custom sign that's perfect for your business.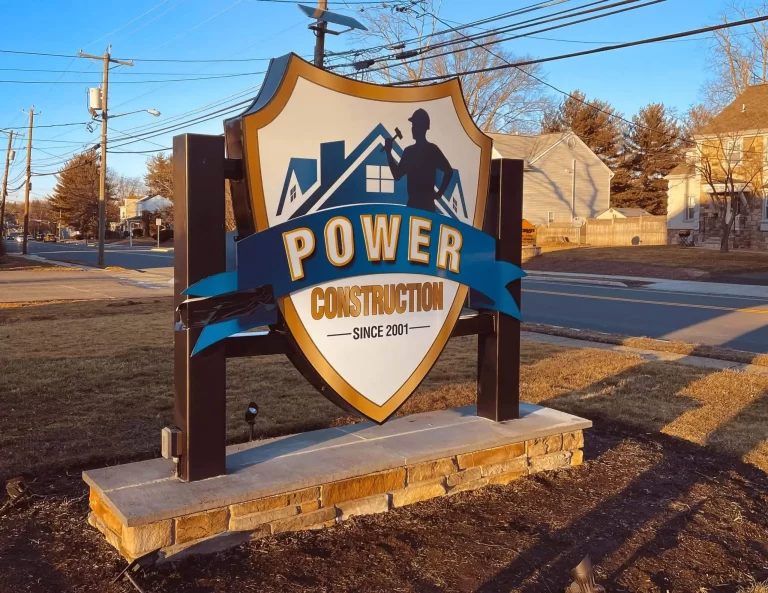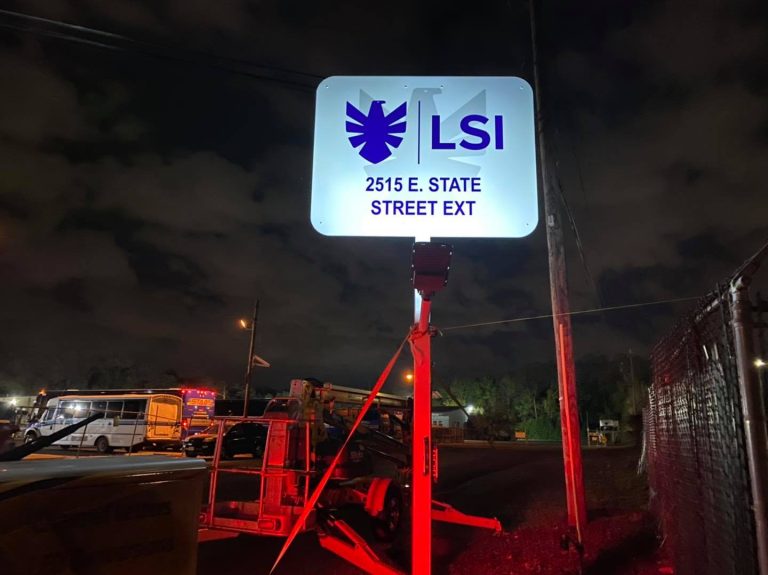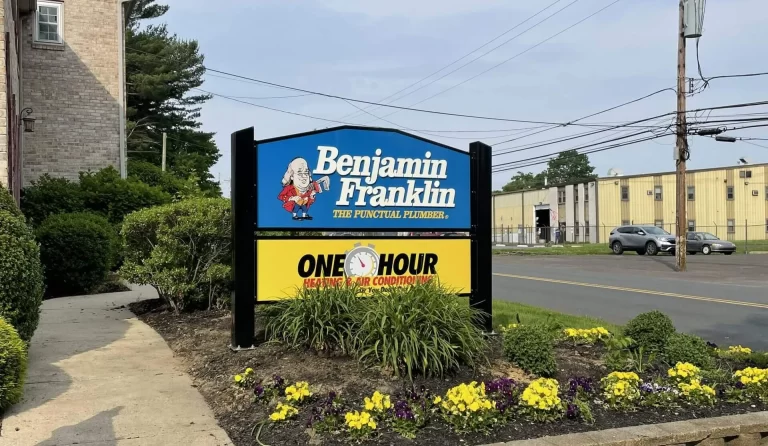 The Different Types of
Pylon

Signs
Almost everyone is familiar with pylon signs. Those large pole signs that can be seen from the highway. While pylon signs often have a rather simple structure to them, you can certainly get creative with your pylon sign design depending on which type you go with. Below we will go over the different types of pylon signs.
Single-pole mount: Arguably the most popular and familiar freestanding style of pylon signs. Single-pole mount signs are a cost effective way to advertise your brand and business. 
Twin-pole mount: offering more stability and support than the single-pole mount, the twin-pole sign has just that, two poles securing and holding it up. This type of sign allows you to implement more symmetry into the design.
Covered-pole mount: There isn't much you can do with a large pole, that is until you cover it! If you want to have a truly unique pylon sign that will certainly grab the attention of customers, a covered-pole is the way to go.
Customized lightbox pylon signs: You will often find these pylon signs outside of shopping centers and strip malls. The lightbox is a great way to showcase the multiple businesses at a location during all hours of the day or night.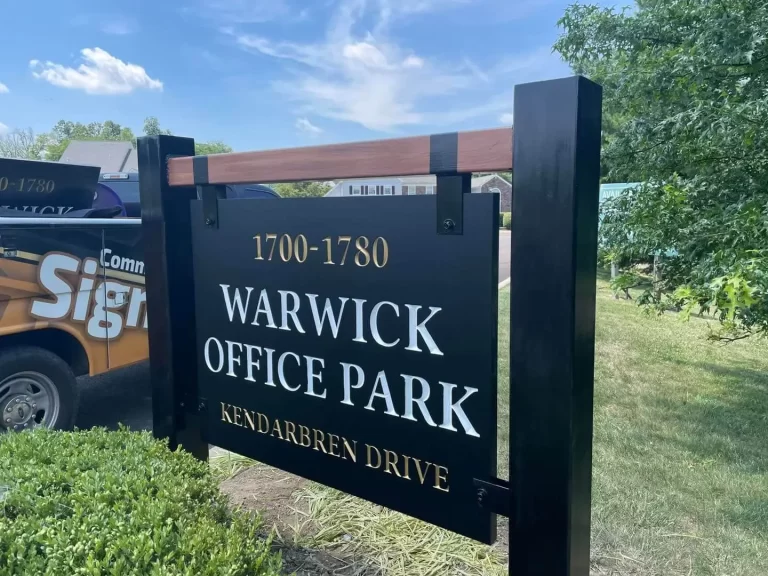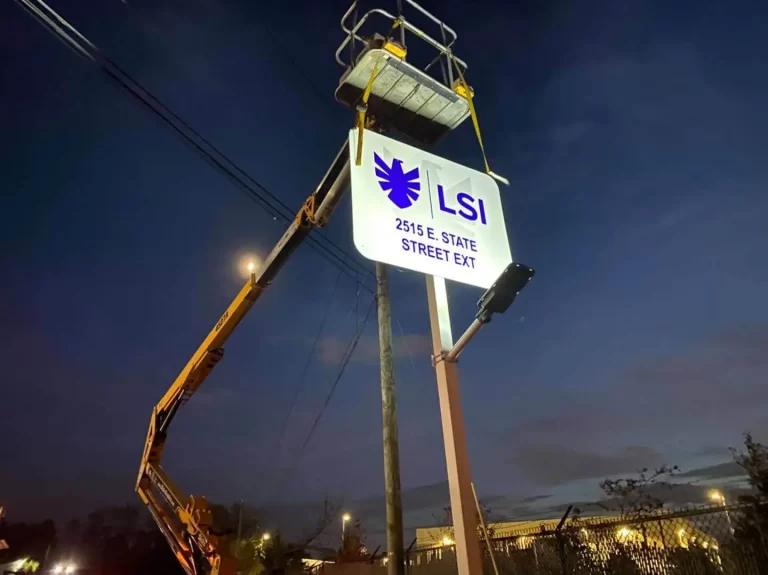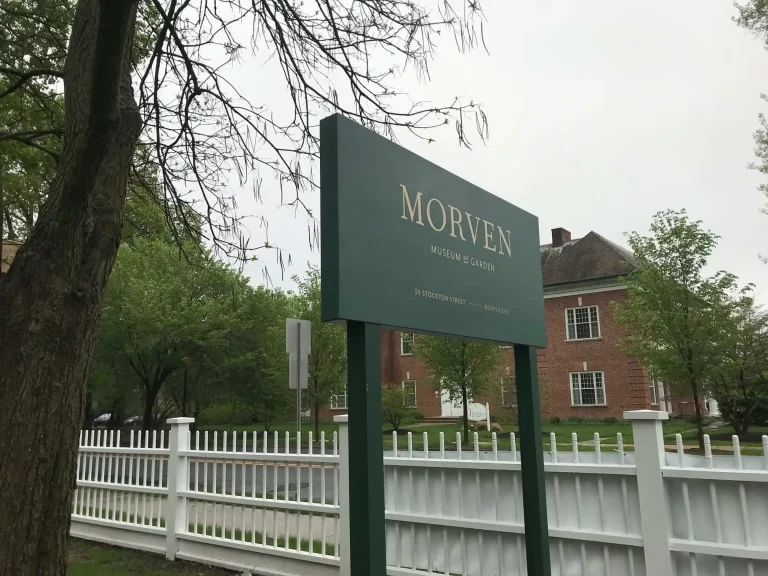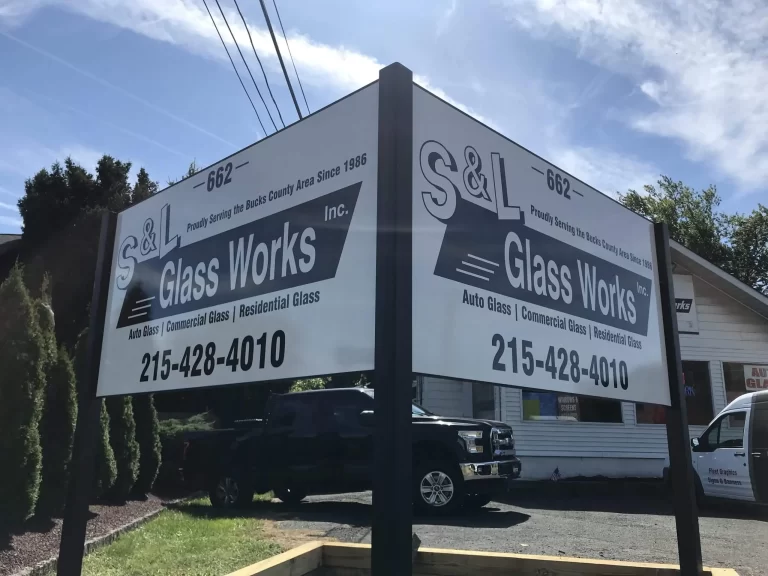 Illuminated Pylon Sign
Options
There are a few different options when it comes to illuminating a pylon sign. One popular option is LED lighting. LED lights are very energy efficient, and they can last for many years with minimal maintenance. Another option is to use spotlights. Spotlights can be directed towards the sign to create a bright, focused beam of light. Ultimately, the best illumination option for a pylon sign will depend on the specific needs of the business and the environment in which the sign is located.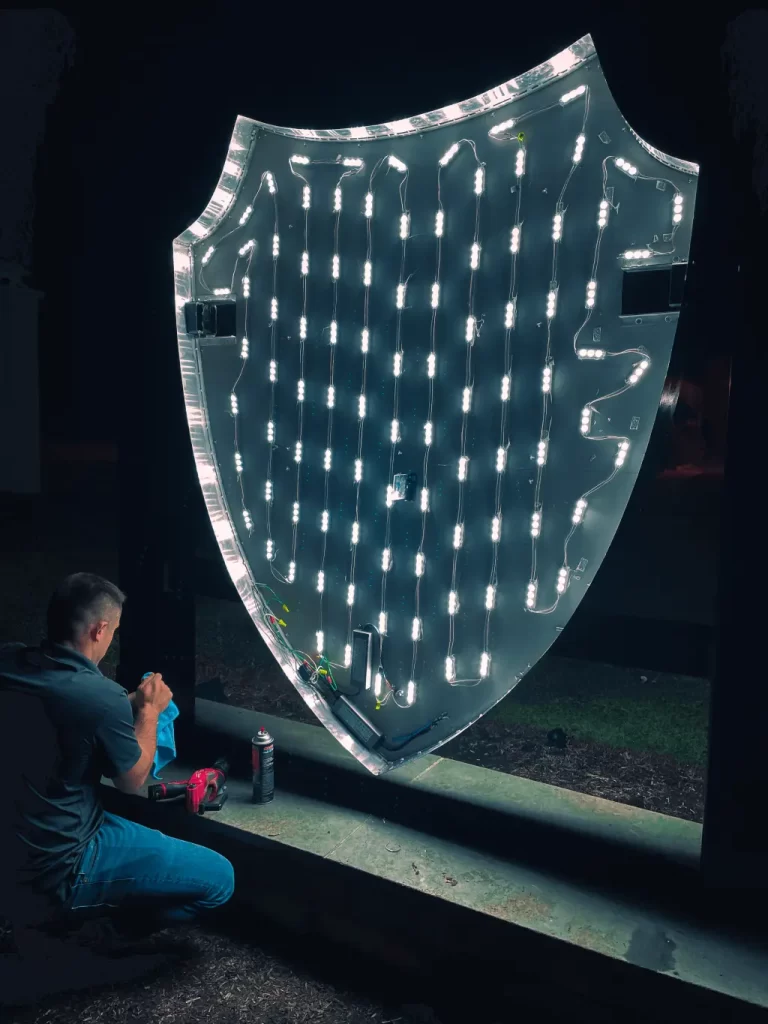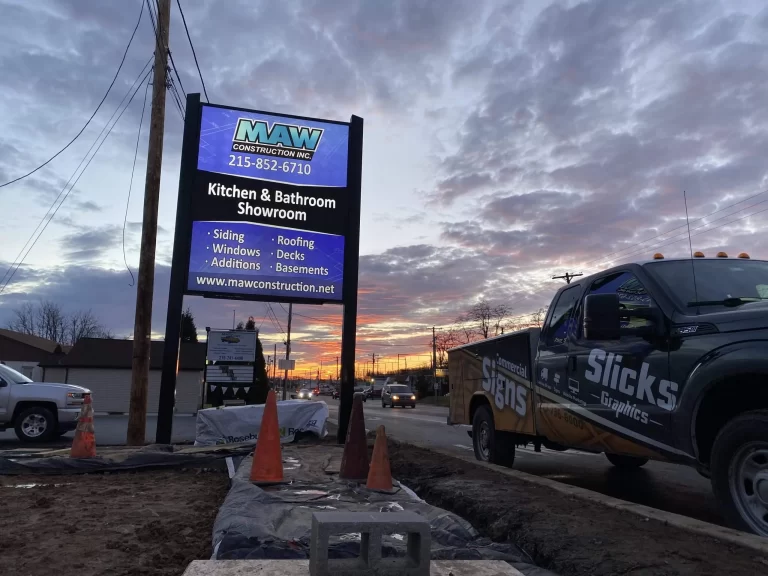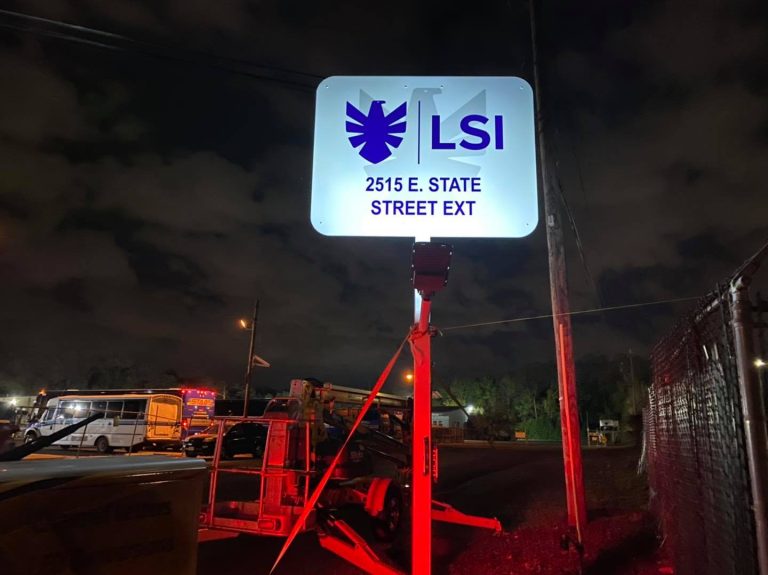 SG Sign Company Offers Commercial Sign Repairs & Maintenance including LED Conversions.
We offer replacement sheets for the sign's face if the cabinet  itself is in good shape from the previous owner. We also offer LED retrofits for signs that have out-of-date electrical wiring as well as LED replacement for LED backlit letters. At SG we make sure your sign will shine brighter and longer than your competition's. If you are unsure about the current state of your LED sign's lighting, be sure to contact us. We'll help you figure out what to do next.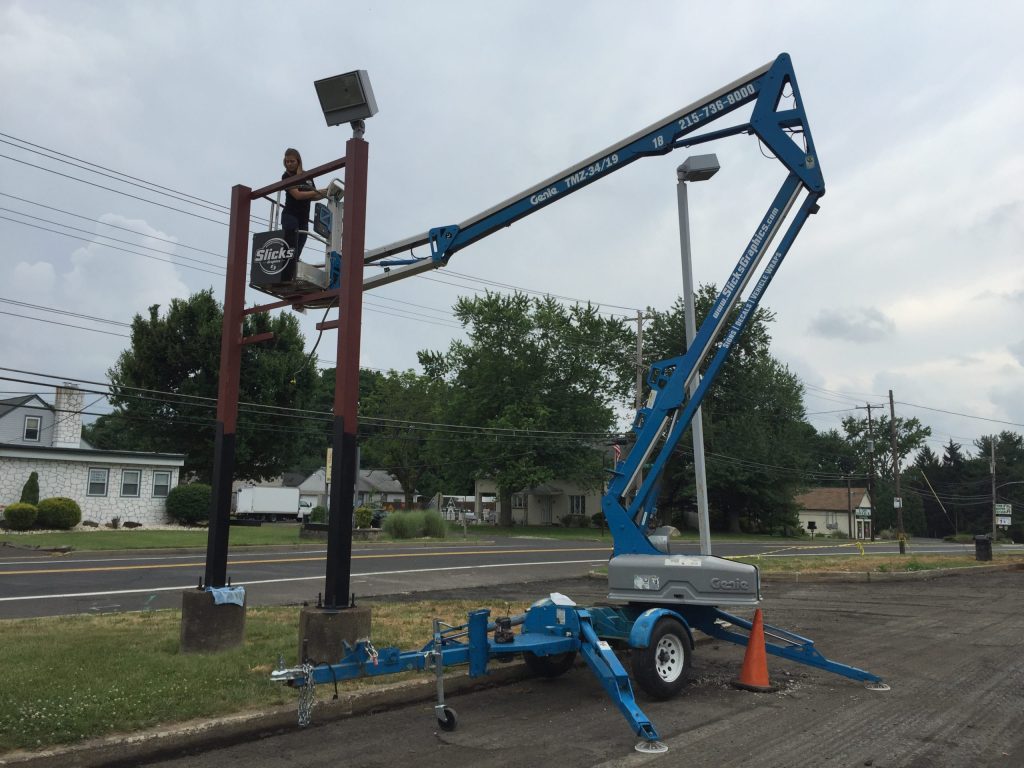 Looking for a Custom
Pylon

Sign?
Your Local Sign Company Offering Custom Pylon Signs
SG Sign Company is ready to help you build your next sign! Whatever your business, and however large or complex you'd like your sign to be, we're here to help. If you need help deciding on types of signage for your business, contact us today and we'll walk you through the process. We're always ready to help our customers expand their business!